JURY CFW 2023: Gilberto Calzolari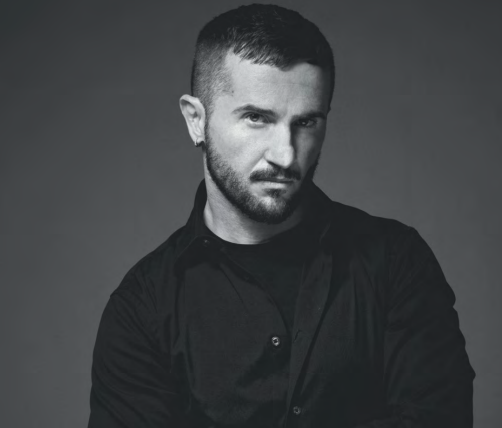 Gilberto Calzolari is a high-end prêt-à-porter brand made in Italy with a "green" heart that believes that elegance and beauty must go hand in hand with respect for our planet.
The style of Gilberto Calzolari is represented by a glamorous and timeless design expressed in a refined silhouette of clean lines, exquisite retro details and unexpected combinations. Precious fabrics, complemented by the highest quality in production techniques and tailoring craftsmanship, bear the hallmarks of a brand with a strong identity and code of ethics in tune with the needs of contemporary living, where innovation and environmental sustainability meet the creativity and elegance for which Made in Italy is known around the world, against the prevailing practices of today's fast fashion.
Gilberto Calzolari was born and raised in Milan, where he graduated at the Brera Academy of Fine Arts. After an impressive career of 15+ years in the fashion industry working for some of the most prestigious international luxury brands such as Marni, Alberta Ferretti, Valentino, Miu Miu and Giorgio Armani, in 2015 Calzolari decided it was time to create his own high-end prêt-à-porter brand of sustainable fashion made in Italy, which bears his name.
Calzolari has been honored with several awards, such as the prestigious Franca Sozzani Green Carpet Award as Best Emerging Designer in 2018; the Monte Carlo Fashion Week Award as Best Emerging Designer in 2019 for his contribution to sustainable fashion; the C.L.A.S.S. ICON Award in 2020 "bestowed to a visionary creative who tunes fashion design with responsible innovation and raises awareness to new sustainable values"; and the Young Designer DHL Award 2021.
His collections have been presented during the Milano Fashion Week, Showcase Altaroma, the Next Trend Event in Milan and Rome, the Budapest Central Europe Fashion Week, the Monte Carlo Fashion Week, Expo China, White Milano, White's WSM Fashion Reboot (the first event fully dedicated to sustainable fashion and innovation) and Qingdao International Fashion Industries Alliance Festival.
Check more: https://www.gilbertocalzolari.com/